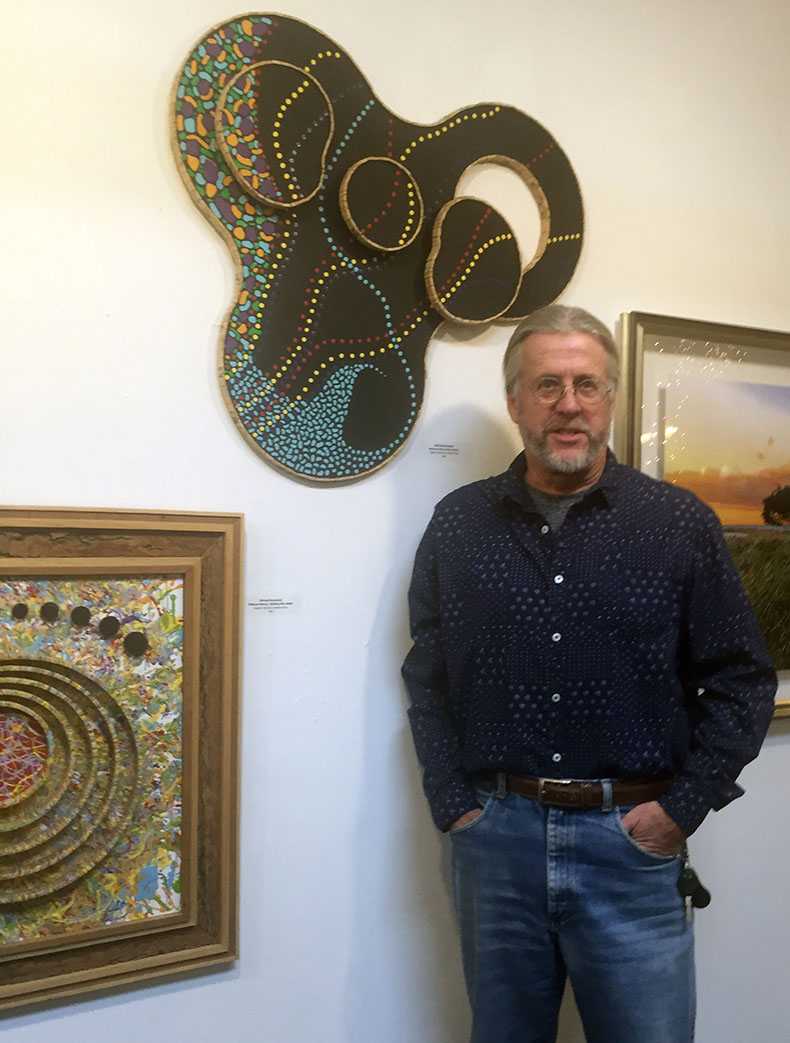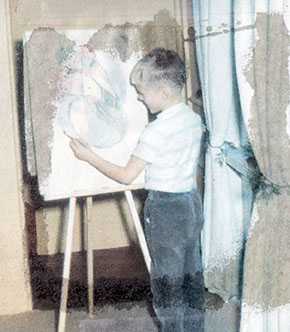 About the Artist: Michael Braceland
Michael began his journey as an artist a child growing up in the 70's in Islandia, Long Island. Early on he would spend time at a neighbor's house learning techniques like macramé and découpage with his friend's mom. Crafting with his hands, was something he discovered he liked to do. On a trip to the Guggenheim, with his Mom, he was entranced by mobiles made by the artist Alexander Calder. He found himself attracted to pop art, modern art, optical illusion, mobiles and kinetic art.
Michael's journey and love of craft led him to became a carpenter, a trade that gave him natures materials to work with and the opportunity to develop a deep understanding and love of wood. After many years, he was well-armed with countless tool skills and a working relationship with a myriad of materials. He raised a family of 5, and when he was ready to break from his daily trade, he enthusiastically explored the local woods and parks to discover nature's creations; the materials for his artistic thrust. These special places provide the creative thought process; the canopy of trees—the quiet solitude; the filtered light and smell of damp wood and foliage—for creation: the grain and bark of wood for inspiration are just some of things providing Michael's creative nourishment.
For the past three years, Michael has been fortunate with his yoga product business, allowing him to follow his artistic processes full-time. Lately Michael has been keen on creating optical illusions or 'confusions' using nature's repurposed materials and scraps.  Here he playfully but artfully endeavors to challenge the eye. His work is an embodiment of rustic and refined mixed media of wall canvas, kinetic design and sculpture. His studio is in East Patchogue, Long Island where he has plenty of local woods to explore.  Michael gets his emotional and artistic support from his sister and fellow artist Liz. As a father, he is most proud of his grown children and their accomplishments. And… he is often seen on his modified 'fat bike', self-designed to travel hard-to-reach spots in the wooded areas he visits. This is where he studies and forages through the woods and clearings searching for nature's ultimate creative statements and, thinking about his next piece. It is here… that he is most at home.
Press and Media Links for Michael Braceland
Michael Braceland Smith, Abstract Constructionist, featured on Live it Up with Donna Drake
Michael Braceland Smith's organic art is growing on patrons at Patchogue-Medford Library
An artist often finds inspiration all around them, and in the case of Michael Braceland Smith, so are his materials.
"I am an organic, abstract, constructionist," Smith said in a Thursday interview. Smith's work is currently being featured in the lower level of Patchogue-Medford Library for the month of August.
The 60-year-old longtime Patchogue resident has worked for 40 years as a trim carpenter — and since retiring he has been able to invest his energy in transforming the world around him.
Read full article
Michael Braceland Smith
: He's turning yard waste into mesmerizing works of art in East Patchogue
When we asked local artist Michael Braceland Smith about his artistic background, he answered quite matter-of-factly.
"There is no background," he said during an interview in his woodworking shop — a century-old garage wedged into the corner of an East Patchogue property that now doubles as a lumberyard.
Read full article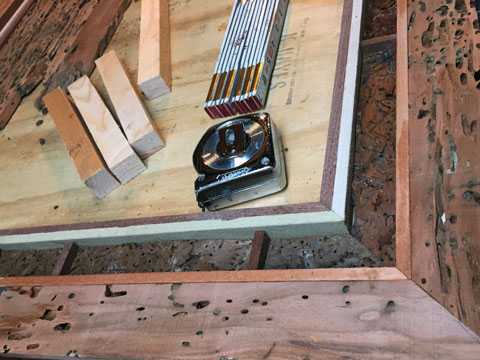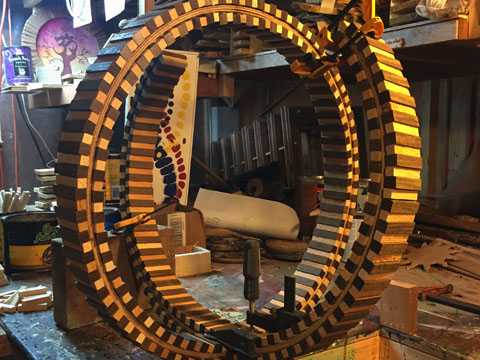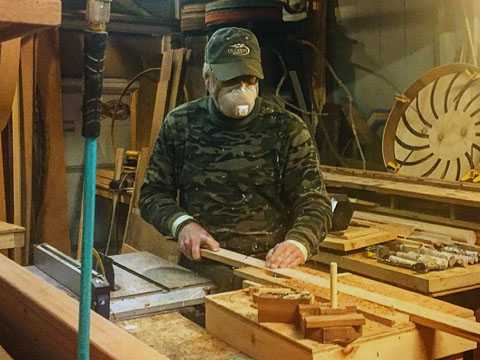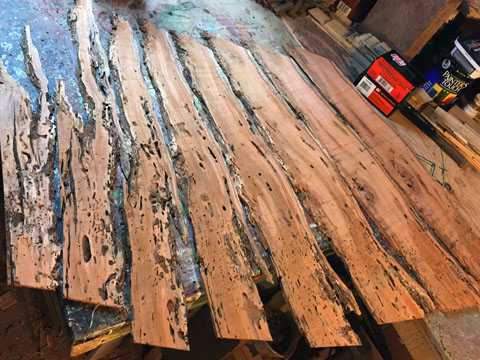 Copyright © 2017 Michael Braceland | All Rights Reserved | The use of any image from this site is prohibited unless prior written permission from the artist is obtained.